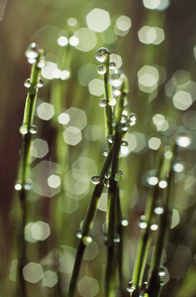 The Roberts Group has been in business since 1990, working on a variety of editorial products for clients across the country. The business grew out of the experience Sherry and Tony Roberts had gained while working for newspapers, magazines, and book publishing companies.
Sherry and Tony both graduated from the University of Missouri-Columbia School of Journalism: Sherry in 1976; Tony in 1975. After graduation, the pair worked as reporters and editors for newspapers in Missouri and Vermont. Later, they moved to North Carolina to become involved in magazine and book production.
Sherry is the author of award-winning literary novels and mysteries —Up There, Crow Calling, Down Dog Diary, Warrior's Revenge, Book of Mercy and Maud's House — as well as coauthor of Greensboro: The New American Metropolis and Greensboro: A Portrait of Progress, coffee-table books about the business and economy of a North Carolina town. Tony has written articles and software reviews for several national computer publications.
Today, The Roberts Group continues to focus on projects involving the written word from offices in Apple Valley, Minnesota (just south of St. Paul). Working with a wide range of individuals and businesses, we assist with books, websites, newsletters, custom magazines, manuals, annual reports, corporate profiles, press releases, blogs, and more.