Use Plain Language to Spark Your Business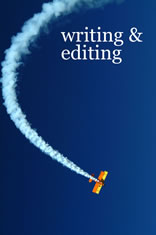 We keep it simple and, in the end, say a lot. The Roberts Group has writers and editors who bring out the best in your business communications, books, and websites. We work hard on every project to make sure the writing is clear, the sentences are compact, and the message is easy to understand and to the point.
How many times have you read a brochure or visited a website and found yourself saying, "But I still don't know what they do."
Confusion does not sell products or build relationships with customers. Industry jargon kills your chances with prospects. Cute doesn't take you far. We've said it before and we'll say it again: Write to express, not impress.
We provide exciting writing and honest editing. The next time you are faced with one of these projects, think of us:
Does your website need editing or rewriting to be a more useful promotional tool?
Are you introducing a new product or service and need well-written promotional material — brochures and product sheets?
Do you need someone to make sure your series of informational booklets are well-written, user friendly, and consistently and attractively presented?
Do you need a press release or corporate profile for a press kit or your website?
Could your annual report use a little dressing up?
Do you need help taking your blog to a higher level with professional editing?
Does your novel or nonfiction book need the benefit of another eye and the expertise of a professional editor to compete with all of the many books on Amazon and in bookstores?
Editing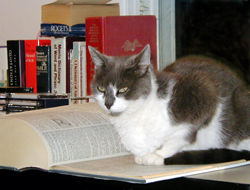 We edit books, newsletters, brochures, reports, manuals, and websites.
We check the usual things such as grammar, punctuation, and spelling. But we also examine sentence structure and writing clarity. We believe in plain language: deflating bloated verbiage, tightening wild sentence structure, and choosing clear, jargon-free language.
We've been writing and editing for years — promotional materials, books, even essays for USA Today — and we can help you improve almost any written material. So the next time you're struggling with a writing project, give check with us.
Check Out Our Writing Tips